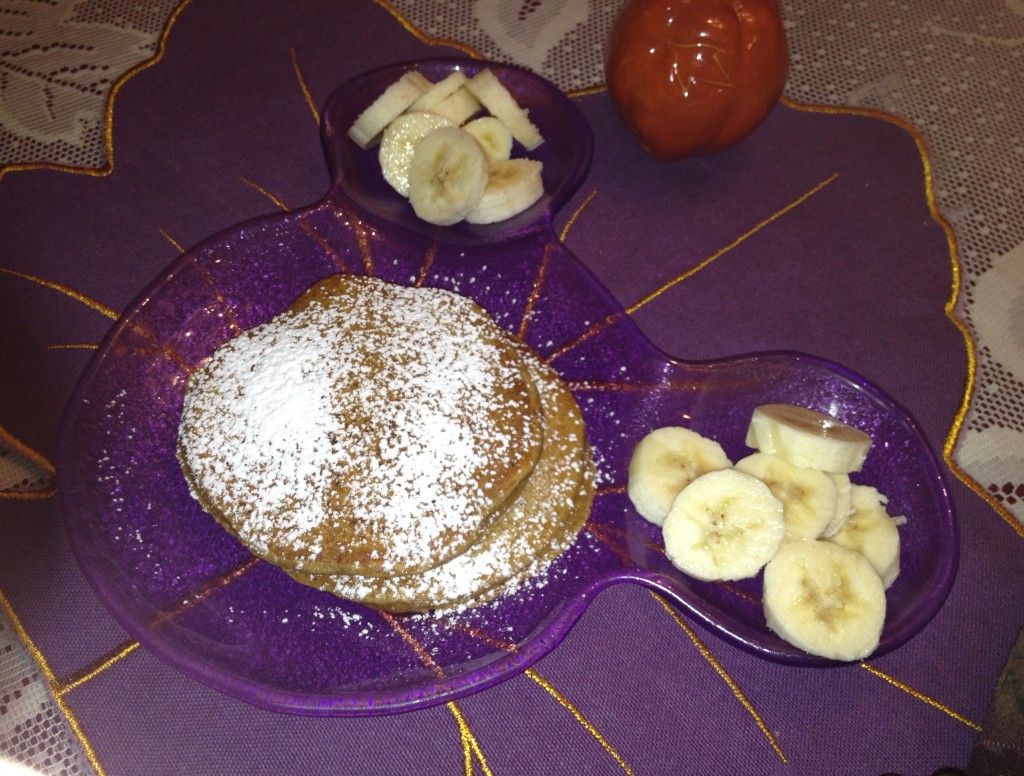 Ingredients:

6 Egg Whites beaten until fluffy

1/2 cup uncooked Old Fashioned Oats

1/2 cup of fat free Cottage Cheese

1 scoop Protein Powder – Click thru to order the Protein Powder that we use

¼ cup Wheat Germ

1 teaspoon Baking Powder

1 tablespoon Coconut Oil

½ tsp Cinnamon

Optional ingredients – ½ cup Blueberries or 1/4 cup Nuts
Directions:
Place all ingredients into blender except egg whites. Pulse until mixture is uniform. Pour into bowl and fold in egg whites. Add fruit or nuts.

Heat griddle to 300, cook and serve.

Makes 6 pancakes

This is the Protein Powder I recommend – The Whey is of highest quality Grade 7, with ingredient testing all along the way… And from grass fed New Zealand cattle. —> Connect with me on Facebook and I will add you to our private FB group where you can discover more.